RTÉ TEN'S Top TV Picks of the Day
Updated: 23 February 2013 10:20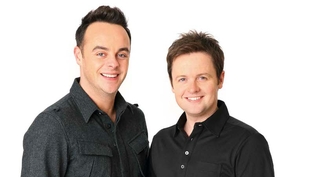 Check out RTÉ TEN's top three TV Picks for today Saturday February 23
Check out RTÉ TEN's top three TV Picks for today Saturday February 23
Six Nations Rugby RTÉ Two 2.00pm
Tom McGurk is joined by Conor O'Shea, George Hook and Shane Horgan for a live 6 Nations double header as Italy take on Wales in Rome (KO 14:30) with commentary from George Hamilton and Frankie Sheahan followed by England v France from Twickenham (KO 17:00) with commentary from Ryle Nugent and Ralph Keyes. Also see Rugbaí Beo, 7.15pm TG4, featuring Leinster V Scarlets: Live coverage of Leinster v Scarlets from the RDS in the 16th round of the RaboDirect PRO12. Presented by Máire Treasa Ní Dhubhghaill. Both teams will be hoping for a victory tonight to keep the pressure on the teams at the top of the RaboDirect PRO12 league table
Howard Goodall's Story Of Music, 9.30pm BBC Two
In the fifth episode of this a highly-accessible series, composer and presenter Howard Goodall presents his view of modernism in music and how the birth of recorded sound changed the way music was heard, played, and sold, forever. Howard argues that the death of Richard Wagner in 1883 led to a series of developments that in many ways were in opposition to his monumental ambitions. In France, the music of Gabriel Faure, Erik Satie and others emerged and the symphonies of Gustav Mahler invited all forms of music, including folk music.
Ant & Dec's Saturday Night Takeaway, 7.00pm ITV
Ant & Dec return to the screens to charm the lives of, well, teenagers who love 'em (my house anyway.) Let's face it, most parents are mildly mystified that two guys could get so far with their rather chancy, limited and darn unimaginative brand of wearisome cheeky chappiness. Anyway, each show in the new series will end with some astounding feat of artistry from some quake-in-your-boots superstar - Robbie Williams is the valedictory guest on the first show. One lucky member of the studio audience will also be given the chance to play for the contents of a commercial break in Win the Ads, with prizes like cars and holidays on offer. Stunts and general end-of pier fun, harmless fodder, guaranteeing no revolution in the streets, at least while this anarchic pair are chirping away.
Paddy Kehoe