RTÉ TEN's top TV Picks of the Day
Updated: 27 January 2013 13:29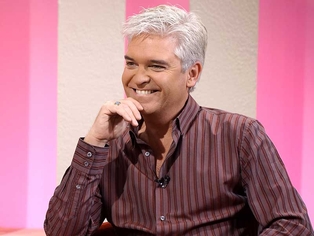 Check out RTÉ TEN's top three TV Picks of the Day
Check out RTÉ TEN's top three TV Picks of the Day

Dancing on Ice, 6.15pm, UTV
The remaining nine skating stars get to pick their favourite songs from their childhood, as they relive the days they were making moves at the school disco. The two stars who find themselves at the bottom of the class this week will have to skate a brand new Save Me Skate routine to impress the judges and stay in the competition.
The Voice of Ireland, 6.30pm, RTÉ One
In episode four of the new season of The Voice of Ireland, a contestant from judge Kian Egan's past turns up to audition. Peter Smith appeared in Popstars the Rivals and also toured with Westlife, but will Kian recognise his voice? This week also features the show's first ever original song from a contestant, but will she impress the coaches?
Ripper Street, 9.00pm, BBC ONE
The latest episode of this gripping BBC One drama, set in the East End of London in the aftermath of the Jack the Ripper murders, sees a string of brilliantly mastminded robberies drawing the attention of Reid and his team. While Jackson, works to trace the thieves' hardware, Drake is confronted with a spectre from his past in the form of his one time Colonel Madoc Faulkner, returned to London to seek redress for the unjust treatment of the Empire's soldiers. As Reid closes in on the brash robbers and their ultimate target, Drake finds his loyalties put to the ultimate test.