Roz Purcell stars in shocking new pop video
Updated: 14 December 2012 17:04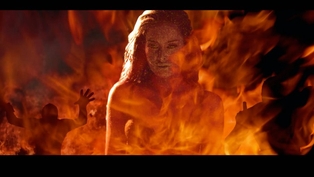 Irish model Roz Purcell teams up with Gerry Ryan's son Rex to go on a shooting rampage that ends in a bloody gun battle in a controversial new video from Dublin pop act This Club
Irish model Roz Purcell teams up with Gerry Ryan's son Rex to go on a shooting rampage that ends in a bloody gun battle in a controversial new video from Dublin pop act This Club.
The clip, described as "not for the faint hearted", sees Roz and Rex in Bonnie and Clyde mode "wreaking havoc in order to raise each other Up". It ends with the murderous pair under siege, surrounded by a SWAT team in an abandoned house. The pop promo ends with a bloody gun battle featuring Purcell toting a machine gun.

Watch the video here.
The new single is the follow up to This Club's previous hits Add It Up and I Won't Worry which were lifted from their debut album Highlife released last May.
To date I Won't Worry has spent over a year on the Irish airplay charts and has been played 4000 times.