Wainwright wants to end feud with Minnelli
Updated: 08 November 2012 11:01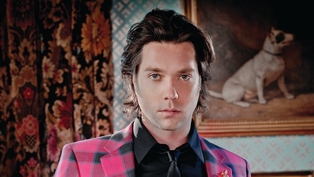 Rufus Wainwright says that he wants to end his feud with Liza Minnelli over her mother, Judy Garland
Rufus Wainwright says that he wants to end his feud with Liza Minnelli over her mother, Judy Garland.

A war of words broke out between Minnelli and Wainwright after she dismissed Rufus Does Judy at Carnegie Hall, Wainwright's 2007 reworking of Garland's landmark 1961 album Judy at Carnegie Hall.

Earlier this summer, Minnelli was asked about her opinion on Wainwright's homage. She said she had not heard it and had no plans to do so.

Speaking to RTÉ Ten ahead of his show in Dublin's Vicar Street this Tuesday, November 13, Wainwright said, "She was just very bitchy about the Judy Garland album I made and after a while I was like, hold on a second honey - we're all on the same team here and also, your mother didn't write those songs by the way.
"I suppose I understand that anything to do with her mom is loaded - literally - but on the other hand, I don't know, life is so short especially after my mom died I feel like, well, we're all the same hymn sheet."

Wainwright, the son of Loudon Wainwright and the late Kate McGarrigle, recently dedicated his reworked version of Garland's The Man That Got Away to Minnelli at a show in Texas. He renamed the song "The Bitch That Got Away" and joked that the veteran entertainer was "a little touchy" about him singing the tune.

"I'm hoping the message will get out there - I am willing to bury the hatchet Liza," he told RTÉ Ten. "I'm willing to bury the hatchet but you have to make the first move because you haven't been very nice to me so that's what I'll put forth . . . "