RTÉ Sport's rugby commentator Michael Corcoran tells Tadhg Peavoy how a typical Six Nations matchday pans out for him.
First up for me this year is Wales v Ireland. This will be my 14th Six Nations Championship, and my 65th game; which is very scary.
I normally get up at 07:30, 08:00, and have breakfast at my hotel. I like to get up and have my breakfast before the crowd get down, so I can be nice and chilled and read the newspapers. I also have a last-minute look at my notes, because in terms of preparation for the match, the work is done as such in the previous week.
On matchday, I would usually be at the ground about two-and-a-half hours before the game for the away games, because I'm the person who has to set up all the equipment and I have to bring all the equipment with me. I have to set everything up and make sure everything is working and dial through to the studio. So, this week I'll arrive at Millennium Stadium around 11:00.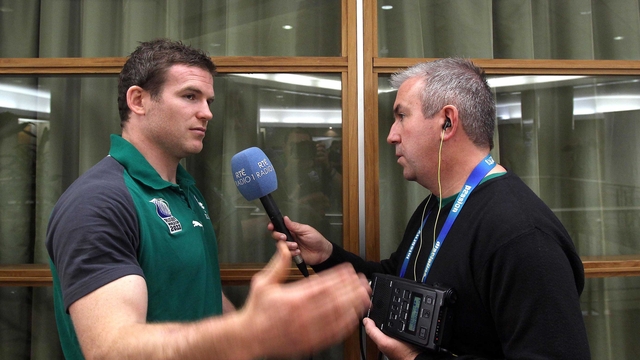 The teams usually arrive around an-hour-and-a-half before the match, so that will be 12 o'clock. From this season on we are doing an arrival interview with a member of the Ireland team or management that gives us last-minute thoughts or tells us about something that happened that morning.
Being there early also gives me a final chance to do a visual check on the players' faces. Then I have a word with the referee and the touch judges in the tunnel.
The teams are normally confirmed an hour before kick-off, it's very regulated now. There normally wouldn't be a change, but sometimes there might an injury doubt about a player and the teams might bring an extra forward or an extra back. If there's a late change to the bench you need to know, so you double check the team sheets at that point.
I do out match sheets during the week with the starting teams on one sheet and the replacements on another. I'd have tidbits about each player and replacement, and the match officials. I always read the newspapers in the country I go to and try to pick up information on the players.
In the build-up to the game I'm always reading biographies of players on the national team and club websites. I look for information like if a player is into golf, or hand-gliding. For example, I recently found out that Wales rugby captain Sam Warburton and Wales soccer star Gareth Bale were in the same class in school together, little things like that.
I also compile information on rucks won, lineout won et cetera. The thing is there is a huge amount of preparation, but you may only use five percent of your research. After the game the other 90% is obsolete because it's irrelevant the next day. But you never know which piece of information you're going to use. You need more information for radio than for TV because it's more descriptive.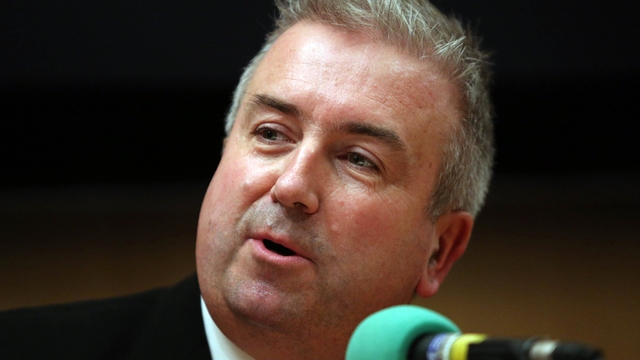 In the last hour before kick-off the Six Nations people lay on food for the media, so you eat and shoot the breeze with other journalists about the Lions tour or the Heineken Cup. I used to get hot and bothered before a game, but I'm more experienced now, so I'm more relaxed, but I am keyed up for the game.
Then I head up to the commentary area 45 minutes before the game to see where I'm seated and check out my view of the pitch. The commentary areas are so far back now you need binoculars very often to see across to the far side of the pitch. So, you get them focused before the game.
Donal Lenihan is normally my co-commentator and he's doing the game this weekend. He would be the same in terms of being in position well before the game. We prefer to do the talking during the game, but not before.
I find the anthems before the games fantastic. Each country has their war tune. I know anthems are played before every international, but there is something special about them before Six Nations games: it's massively passionate. That's goose bumps time.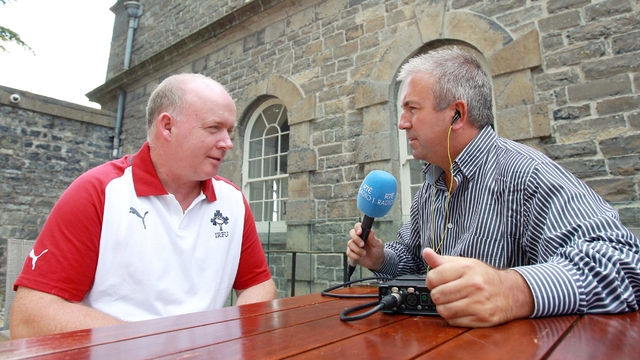 It's kick-off time then and we're live; the match flies by. Donal and I have a tradition before games to turn around to each other and shake hands just before we go on air. Tony Ward has done games with me before and we also do the same.
During the game the producer is feeding information into my ear piece. They could be telling you information from other games. There could be a scenario where a player is on the ground injured and my view is blocked, but they can see the TV coverage so they can tell you. But that information is kept to a minimum because you're obviously trying to pay attention to what you're doing. You have the referee in your ear piece as well, so you're trying to filter everything and stay calm.
At half-time I take my headphones off immediately; Donal likes to listen to what the panel have to say, which is played through to us at half-time. At half-time I try to figure out match stats: line-outs won, penalties kicked and missed. During the roaring and shouting of the first 40 minutes it's hard to keep a track of that information, so half-time is the best time to do it.
A lot of the time the producer says go off and get yourself a cup of tea. But we're miles away from anything, so we can't. But I do drink two litres of water a game. It keeps my voice fresh all the time. When the co-commentator is speaking I drink a slug of water.
I also drink a lot of tea for my voice. If my voice is croaky after a game I'll take tea with honey. But I've never had any real difficulties with my voice.
Your adrenaline gets you through the match and you describe the action as impartially as you can, whether the opposition scores a try or Ireland do. I don't find that hard though. I'd say that I try to be as fair as I possibly can. My job is to describe the action; the result comes secondary.
When the game finishes I get around to the tunnel area to do the post-match interviews. It can sometimes be difficult to go from the adrenaline of the match to a calm interview. That's when double checking scores, tries and facts at half-time, comes in handy. As a result, during those post-match interviews you have all your facts sorted so that you are ready to ask the right questions.
Having done the interview and a post-match report, I'm normally done about an hour and 15 minutes after the full-time whistle. If I'm meeting someone after the game I usually tell them to check their watch when the ref blows for full-time and I'll see them one hour and 15 minutes later. On Saturday, I'll be done at the stadium by 16:45.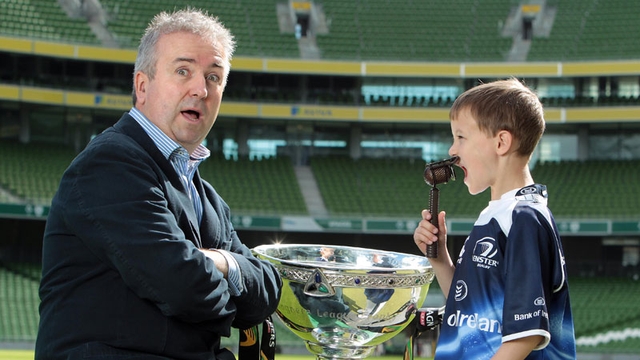 After the match the media people might go for a drink on the way back to the hotel, in Rome we might hop off the tram and watch part of the second match being played that day. We might then go for something to eat around 20:00, but at that stage you're absolutely knackered. Your entire week's work from watching last Monday's Ireland training session right through every day of interviews, watching training, recording radio bulletins, and gathering information, ends then.
I'll fly back home Sunday mid-morning and then start preparations for the England game the next week. I'll record all the matches and spend Sunday afternoon and Monday morning looking back over them all, while reading the statistic sheets. Preparation and research is the key with this job.
The best part of the job is getting to go to all the matches for free; you get the best seat in the house; and you get paid for it as well.
You get a ringside seat to a sport that you love, with behind-the-scenes access. It's a very privileged position. What else could you ask for?
Twitter: